Social and Emotional
Development
Skills
Teamwork & Collaboration
Individual contribution on to a group projects practices critical planning skills.
Task delegation and group planning enhance teamwork skills.
Team planning and decision making improve cooperation skills.
Presentation Skill Development
Explaining work encourages critical thinking.
Presenting a topic of interest promotes classroom confidence.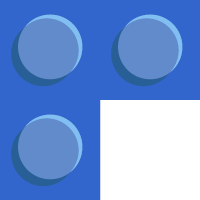 With many classes to choose from, your child can focus on improving their STEAM skills as they grow. Each class is designed to address a particular skill set and targets a particular age group. Our classes enhance what your child is learning in school and give them a creative way to explore. Class availability and age requirements vary by location. 
Interested in STEAM classes for your child? Find classes available near you and options for custom programs.