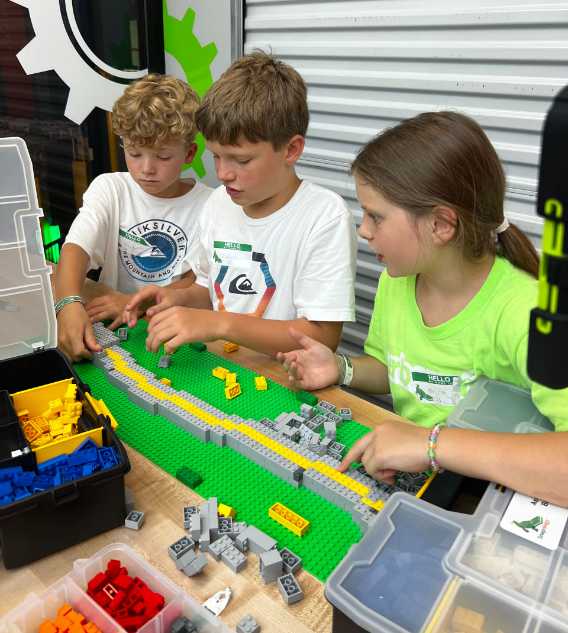 Choose Snapology Camps & Workshops
When school is out, you don't want your child to stop learning. You also want them to have fun and enjoy their time away from school. At our Snapology STEAM summer camps and workshops, we believe that learning should never be dull or monotonous. Instead, we strive to create an environment where children can explore, experiment, and discover the wonders of the world around them. From coding and robotics to art and design, our diverse range of programs caters to every child's interests and unlocks their true potential.
Camps & Workshops Available Year Round! Find a Location to Check the Schedule. 
Benefits of Snapology Camps
Tap into their creativity.
Meet new friends and build social skills.
Develop problem-solving skills.
Play, laugh, and have a whole lot of FUN!
A Summer Camp That Fits Your Schedule
Our summer camp programs have a full-day or half-day option so you can choose what's best for your child.
Half Day Camps
Our camp classes are structured into 3-hour programs that are offered for one week. During the week they'll be focused on one of our fun and educational themes.

Full Day Camps
Pair two programs together for a full-day camps experience. All full-day campers get an hour in between programs to enjoy their lunch and time with their new friends.
Workshops for Special Days
Whether it is a school holiday or teacher worship, Snapology has you covered with fun one-day, 3-hour workshops. Keep your kids happy, busy, and learning!
Camp & Workshop Offerings
Your kids will love our fun camp topics and themes. (Shh, don't tell them it's educational!) Camp and workshop schedules vary by location so be sure to find your local Snapology to see what they have in store for your kid!
Robotics Camps
Introduce your child to robotics. These camps teach children the basics of computer programming and engineering. They'll learn by building robots and code the programs that make them move. Your child will finish camp proud that they built and controlled a robot. How cool is that?
Technology Camps
In our technology camps, children learn computer skills, techniques, and programming through fun interactive activities. From creating stop motion movies to designing their own video game, and learning to fly Unmanned Aerial Vehicles (UAVs), these camps are so exciting and fun, that they'll never know it's educational.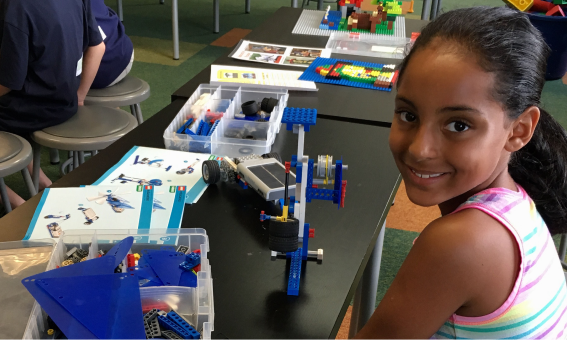 STEAM/STEM Camps
Using various building toys, these camps focus on teaching STEAM skills through creative play. While they're building and creating, they're also developing teamwork skills, expanding problem-solving techniques, and growing a foundation of knowledge that will help them for many years to come.
Themed Camps
Tapping into children's favorite characters and activities, our themed camps will keep your children entertained while they're learning. With many themes to choose from, our camps are always new and exciting for your child. You can schedule one or multiple and your child will never get bored.
Discover the Snapology Approach to Learning
All our programs are built based on proven research, and we know that when kids enjoy learning, their full potential is unleashed.